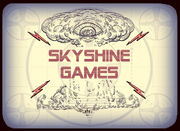 Skyshine Games is an independent video game developer specializing in creating fun and captivating role-playing games. Skyshine was founded in 2014 by three industry veterans from various high-profile studios.
John Mueller, Artist
Edit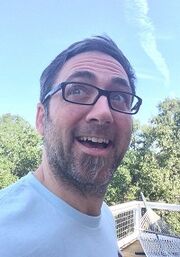 John is an award-winning author, illustrator, and game artist whose career has spanned 20 years. He is the creator of OINK, a critically acclaimed graphic novel due for a new release in 2015 through Dark Horse Comics (shameless plug). John has been a contributor to numerous AAA games and has recently spent five years as the Studio Art Director at Vigil Games, the studio that created Darksiders.
Jeff Johnson, Gameplay / A. I. Programmer
Edit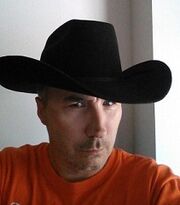 Jeff worked for Bally right out of college and helped create hit pinball games like 'Creature from the Black Lagoon', 'Judge Dredd', 'The Flintstones' and 'Theatre of Magic'. After years of pinball, he started working on video arcade hits such as NBA Showtime (and its sequels), NFL Blitz (and its sequels) and Redcard soccer.
Sam Gage, Animations / VFX
Edit
Sam has a background that goes from the GameBoy Color Indie scene all the way to Lead Visual Effects Artist on the recent Darksiders games. He's done pixel-art, 3D modeling, animation, world building, game design, scripting, visual effects, you name it.
External links
Edit